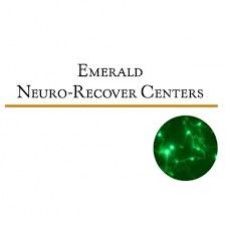 Carmel, Indiana, March 7, 2017 (Newswire.com) - Alcohol and Drug addiction affects millions on a daily basis. NAD, a proven IV Therapy, has been studied by Harvard Medicine and is known to have an 87% success rate. A Harvard-proven biological medicine treatment says "NAD therapy is the crown jewel of detox, rapid cleanse and restoration therapies, and it radically repairs cell damage in your brain and body." The Emerald-Neuro Recover Centers located in Indiana that "NAD IV Therapy is the missing link in the answer for addiction." Amora Scott, Vice President of Emeralds says "The ancient way of treating addiction was to substitute one drug for another, which is only a quick fix , With NAD we can repair the brain and lose the cravings and anxiety of the addiction."
Headlines from President Trump scream that more treatment is needed for drug addiction. NAD Therapy involves a high dose intravenous infusion of NAD that goes straight into the bloodstream. IV therapy allows NAD to bypass the digestive system for better absorption. NAD works rapidly to repair cells throughout the body and neurons in the brain. At Emerald, every patient has an individualized protocol based on the condition. Patients receive a high-dose IV therapy under the supervision of Dr. Rosenberg and nurses. The therapy is administered in a calm, holistic outpatient setting with lodging options when needed. Scott says, " Many of our patients have been through a traditional drug and alcohol rehab 5 or more times and stayed sober for a time but had emotional problems and brain issues that made them eventually pick up the drink."
About Emerald Neuro-Recover Centers:
Emerald Neuro-Recover Centers is a new clinic located in Carmel, Indiana that addresses the medical aspects of addiction. Through a 6-10 day protocol, we restore the brain to its pre-addiction neurologic state. We use all-natural ingredients in our IV drips to accomplish our goal of giving our patients their lives back.
For more information or to schedule an appointment:
Please visit http://emerald-neuro-recover.com/ or call (317) 983-3672 to schedule an appointment.
Diana Petrik, Universal Media Group
Office: 214.347.7803
Source: Emerald Neuro-Recover Centers
Share: