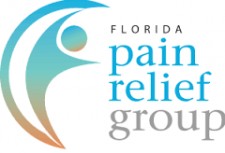 Tampa, FL, October 28, 2016 (Newswire.com) - Florida Pain Relief Group, a division of Physician Partners of America, is proud to introduce our newest physician Dr. Jose Medina Sanchez. Dr. Medina Sanchez was born and raised in Puerto Rico and graduated from the University of Connecticut. During his residency at Marianjoy Rehabilitation Hospital he was awarded title of Chief Resident of the program. His specialties include Interventional Spine and Pain management.
Dr. Medina Sanchez is board certified in physical medicine and rehabilitation. He specializes in the rehabilitation of musculoskeletal, neuromuscular, traumatic brain injury, spinal cord injury, and stroke patients. He has widespread training in orthotics and prosthetics, spasticity management, and electro-diagnostic medicine. His fellowship in Interventional Spine and Pain Management provided extensive training in all non-surgical spinal procedures, plus proficiency in diagnosis and treatment of numerous pain syndromes. His expertise also covers treating osteoarthritis of multiple joints.
Dr. Medina Sanchez is currently actively involved in nursing home rehabilitation for both long-term and short-term residents. He works together with family members, therapists, social workers, psychiatrists, case managers, and dieticians to coordinate individualized rehabilitation plans.
For more information or to schedule an appointment:
Please visit www.FloridaPainReliefGroup.com or call 1-844-542-5724 (844-KICK-PAIN) to schedule an appointment. Dr. Medina Sanchez is actively seeing new patients in the Tampa area at the following clinic locations: 3450 E. Fletcher Ave. Suite 350, Tampa, FL 33613
About PPOA:
Physician Partners of America (PPOA) is a national healthcare organization focused on strengthening the doctor-patient relationship and improving patient outcomes.  PPOA, and their affiliates; Florida Pain Relief Group, Texas Pain Relief Group, Texas Foot and Ankle Group, Urgent Care of Texas and National Medical Practices, all share a common vision to ensure the well-being of patients and provide their physician partners the opportunity to focus on the practice of medicine.  This model allows physicians to be physicians, caring about patients and their needs versus the ever complex administrative requirements.  For more information about Physician Partners of America, visit www.physicianpartnersoa.com.
Source: Florida Pain Relief Group