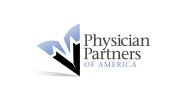 Tampa, FL, March 22, 2016 (Newswire.com) - Florida Pain Relief Group (FPRG) continues its expansion into Tampa, Florida with the addition of Pain Management physician, Dr. Carissa Stone. Carissa H. Stone M.D. has been practicing Pain Management since 1992 when she began her residency in Anesthesiology at the University of South Florida which she completed in 1995. She also completed a fellowship in Spinal Cord Injury and Rehabilitation at the James Haley VA. Dr. Stone currently works with Florida Pain Relief Group in Tampa, Florida where she helps patients get relief from chronic, lasting pain stemming from injury or illness. Dr. Carissa H. Stone integrates a whole person wellness and nutritional approach to her practice which includes discussions on weight loss and dietary changes as needed. She believes in a comprehensive approach to pain management in order to achieve maximum patient functional restoration.
Florida Pain Relief Group, an affiliate of Physician Partners of America, is the leading provider of pain relief and pain management treatment in the Tampa Bay area. Their specialists, like Dr. Stone, combine extensive pain relief expertise with advanced therapies and minimally invasive techniques to make sure chronic pain is managed to get patients suffering in pain back to living a full, active, pain-free life.
For more information or to schedule an appointment: 
Please visit www.AllPain.com or call 1-844-542-5724 (844-KICK-PAIN) to schedule a same day appointment. Dr. Stone is actively seeing new patients in Tampa:
3622 Madaca Lane, Tampa FL 33618
About PPOA: 
Physician Partners of America (PPOA) is a national healthcare organization focused on strengthening the doctor-patient relationship and improving patient outcomes.  PPOA, and their affiliates; Florida Pain Relief Group, Texas Pain Relief Group, Texas Foot and Ankle Group, Urgent Care of Texas and National Medical Practices, all share a common vision to insure the well-being of patients and provide their physician partners the opportunity to focus on the practice of medicine.  This model allows physicians to be physicians, caring about patients and their needs versus the ever complex administrative requirements.  For more information about Physician Partners of America, visit www.physicianpartnersoa.com.
Share: