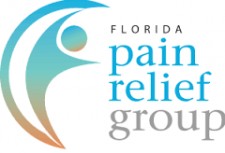 Tampa, FL, October 28, 2016 (Newswire.com) - Florida Pain Relief Group, a division of Physician Partners of America, is proud to introduce our newest physician Dr. Hui Zhu. Dr. Zhu did his Surgery Internship at the State University of New York. He then did his Anesthesiology Residency at Thomas Jefferson University Hospital in Philadelphia, and then specialized in Pain Medicine via a fellowship at University of Texas. He has served as faculty and attending physician at various academic institutes, including University of Florida, University of Texas in Houston, and University of South Florida.
Dr. Zhu has practiced extensively in both academic and private clinical settings before founding the Interventional Pain Physicians, LLC, with partners. He holds board certification in both pain medicine and anesthesiology. Dr. Zhu has been active in research and promoting public health. He is the first author of numerous elegant research articles in the Journal of Neuroscience (the official journal of the American Society of Neuroscience). He holds a Master of Public Health Degree from Columbia University and New York, NY. He has also been involved in clinical studies towards continuously improving patient outcomes.
For more information or to schedule an appointment:
Please visit www.FloridaPainReliefGroup.com or call 1-844-542-5724 (844-KICK-PAIN) to schedule an appointment. Dr. Hui Zhu is actively seeing new patients in the Tampa area at the following clinic locations:
3450 E. Fletcher Ave. Suite 350, Tampa, FL 33613
About PPOA:
Physician Partners of America (PPOA) is a national healthcare organization focused on strengthening the doctor-patient relationship and improving patient outcomes. PPOA, and their affiliates; Florida Pain Relief Group, Texas Pain Relief Group, Texas Foot and Ankle Group, Urgent Care of Texas and National Medical Practices, all share a common vision to ensure the well-being of patients and provide their physician partners the opportunity to focus on the practice of medicine. This model allows physicians to be physicians, caring about patients and their needs versus the ever complex administrative requirements. For more information about Physician Partners of America, visit www.physicianpartnersoa.com.
Source: Florida Pain Relief Group
Share: