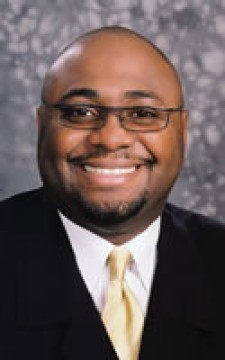 Dallas, TX, October 4, 2016 (Newswire.com) - As an independent African-American voter it's time that the African-American communities have an honest conversation about who the next president will be.
The 2016 Presidential Election might be the most important election in recent history of Blacks in America. As African-Americans come down from our emotional high of having a African-American President, and our nation focusing on Bathroomgate to protect less than 1 percent of our nation's population. It is time for the Black community to reconsider our blind loyalty to the Democratic party. It's remarkable that the African-American community, which is traditionally a conservative group, is just a side bar conversation in this year's election cycle with pundits, and Black elites assuming that the majority Black community will automatically vote democrat. That is a mistake.
In 1854 the Republican Party was created to end slavery, the question now is can Donald Trump end decades of economic slavery in the Black community? If history is truly the great road map, the African-American community should take a glance at both parties only on the facts, not emotion. Donald J. Trump is saying something to the African-American community that we've been waiting on a presidential candidate to pledge for a long time. Mr. Trump consistently talks about bringing jobs back to our community and rebuilding the economy in our community. We need jobs now.
Let's take an honest look at the economic condition for Blacks for the last 8 years. Black youth have an almost 60% unemployment rate. There are more Black Americans living in poverty today (10.8 million at 26.2%) than there were in 2009 (25.8%). Blacks make up 13% of our nation's population yet 26.4% of Black households receive food stamp assistance. The jobless rate for Blacks is currently 9.5%, nearly double the national average. One study found that over the past 15 years, the average hourly wage of African-American workers fell by 44 cents, while white and Hispanic wages rose by 48 and 45 cents during the same period.
With the financial devastation of cities like Detroit, Baltimore, Philadelphia, Memphis and Milwaukee, it's time for African-Americans in America to stop being so blindly loyal to any of the political parties and start voting for the party who has the best economic plan for Black America!
About the Honorable Ron Price:
Past Chair of the National Black Caucus of School Board Members

Past President of the National Association of African American School Board Members

Dallas Independent School District Trustee, 1997-2009

Past President of the National Caucus of Young School Board Members

Past President of the Texas Black Caucus of School Board Members

Past Bylaws chair of the Texas Association of School Board Members

Past President of the Metro Plex African American School Board Members Association

Past President of the Dallas School Board

Past 1st President of the Dallas School Board

Past Secretary of the Dallas School Board

Past Chair of the DISD Budget and Finance Committee

Past Chair for the DISD Education Committee

Past Chair of the DISD Personal Committee

Created the Dallas Teen School Board

Helped establish the DISD Student Uniform Policy

Championed Citywide Early Childhood Program
Source: Honorable Ron Price
Share: