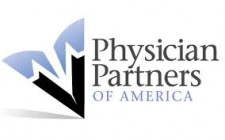 Merritt Island, FL, April 7, 2017 (Newswire.com) - Physician Partners of America would like to welcome Susan Clark ARNP to our Merritt Island Interventional Pain Management location.
Ms. Clark is a Board Certified Advanced Registered Nurse Practitioner with extensive experience in Interventional Pain Management and Clinical Research. Her passion for working with pain conditions led her to develop an Osteoporosis focused clinic which she will continue with PPOA. Other specialty areas include Spine Surgery and Urgent Care.
Ms. Clark obtained her Master's Degree in Nursing from the University of South Florida as well as a Master's Degree in Business Administration from Florida Tech in Melbourne, Florida. She is Board Certified by the American
Academy of Nurse Practitioners and the American Nurses Credentialing Center as an Adult Nurse Practitioner as well as an Acute Care Nurse Practitioner. She is also a Certified Research Coordinator.
For more information or to schedule an appointment:
Please visit www.physicianpartnersoa.com or call 1-844-542-5724 (844-KICK-PAIN) to schedule an appointment. Ms. Susan Clark is now accepting patients at the Merritt Island location:
595 Courtenay Parkway #206 Merritt Island, Florida 32953
About PPOA:
Physician Partners of America (PPOA) is a national healthcare organization focused on strengthening the doctor-patient relationship and improving patient outcomes. PPOA, and their affiliates; Florida Pain Relief Group, Texas Pain Relief Group, Texas Foot and Ankle Group, Urgent Care of Texas and National Medical Practices, all share a common vision to ensure the well-being of patients and provide their physician partners the opportunity to focus on the practice of medicine. This model allows physicians to be physicians, caring about patients and their needs versus the ever-complex administrative requirements. For more information about Physician Partners of America, visit www.physicianpartnersoa.com.
For more information, contact:
Diana Petrik, Universal Media Group
214.347.7803
Source: Physician Partners of America
Share: