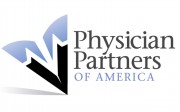 Tampa, FL, August 30, 2015 (Newswire.com) - Dr. John Michels, formerly of the 1997 Super Bowl Champion Green Bay Packers, sustained two right knee injuries while playing the position of starting left tackle which ultimately ended his NFL career. This career ending injury led Dr. Michels, born in La Jolla, California, into the medical field where he attended the Keck School of Medicine at the University of Southern California where he received his medical degree in 2008. Dr. Michels completed a residency in Diagnostic Radiology at the Baylor College of Medicine in Houston, Texas. He completed a fellowship in Interventional Pain Medicine at the University of California, Irvine, and is a diplomat of the American Board of Radiology.
Dr. Michels is the only Fellowship Trained, Board Certified Interventional Pain Management physician in the world who is a Super Bowl Champion. His passion for sports and medicine, has allowed him to focus on a medical career that will help prevent, treat, and rehabilitate injuries so that all patients and athletes can continue to perform at their highest level and live pain free. Dr. Michels formerly worked at Newport Beach Headache and Pain, in New Port Beach, California, and is now one of the newest physicians at Texas Pain Relief Group, an affiliate of Physician Partners of America in the Dallas- Fort Worth Metroplex. Texas Pain Relief Group is dedicated to helping individuals become pain free, by not just treating the pain, but by treating the whole person.
About PPOA:
Physician Partners of America (PPOA) is a national healthcare organization focused on strengthening the doctor-patient relationship and improving patient outcomes.  PPOA, and their affiliates; Texas Pain Relief Group, Texas Foot and Ankle Group, Urgent Care of Texas and National Medical Practices, all share a common vision to insure the well-being of patients and provide their physician partners the opportunity to focus on the practice of medicine.  This model allows physicians to be physicians, caring about patients and their needs versus the ever complex administrative requirements.  For more information about Physician Partners of America, visit www.physicianpartnersofamerica.com.
For more information, contact:                                                       
Christina Conoly, Physician Partners of America
​Office: 817.705.0479
cconoly@physicianpartnersoa.com                                                                       
Diane Frazier, Universal Media Group
​Office: 214.347.7803
Cell: 817.296.1476
diane@umgad.com
Share: