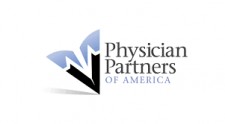 Dallas, TX, November 3, 2016 (Newswire.com) - Texas Pain Relief Group, a division of Physician Partners of America, is proud to introduce our newest physician Dr. Brett Lockman. Dr. Brett Lockman is a decorated Gulf War Veteran and a US Marine Corps Sergeant who specializes in Osteopathy and Pain Management. His education includes undergraduate honors from Michigan State University, and a Michigan State University College of Osteopathic Medicine. His internship was performed at Ingham Reginal Medical Center in Lansing, Michigan, while his residency was in Physical Medicine and Rehabilitation from the world-renowned University of Texas Southwestern Medical Center. Dr. Lockman is a seasoned physician who has extensive training in Qessential Spinal Cord Stimulation, Pain Management, and Regenerative Medicine.
Awards include the A. Hollis Wolf Award, Vick E. Dyson Scholarship, Robert L. Young Scholarship, and the Vitalis Patient's Choice Award. Dr. Lockman was the President and CEO of Advanced Wellness Sports and Spine which specialized in outpatient pain management and neuromusculoskeletal care. He is a member of the American Society of Interventional Pain Physician, American Osteopatic Association of Prolotherapy Regenerative Medicine, American Academy of Pain Management, American Academy of Osteopathy, and State Osteopathic Medical Associations (Texas, North Carolina, and Michigan).
For more information or to schedule an appointment:
Please visit www.TexasPainReliefGroup.com or call 1-844-542-5724 (844-KICK-PAIN) to schedule an appointment. Dr. Brett Lockman is actively seeing new patients in the Dallas area at the following clinic locations:
3017 E. Renner Rd. Suite #100, Richardson, TX 75082
About PPOA:
Physician Partners of America (PPOA) is a national healthcare organization focused on strengthening the doctor-patient relationship and improving patient outcomes. PPOA, and their affiliates; Florida Pain Relief Group, Texas Pain Relief Group, Texas Foot and Ankle Group, Urgent Care of Texas and National Medical Practices, all share a common vision to ensure the well-being of patients and provide their physician partners the opportunity to focus on the practice of medicine. This model allows physicians to be physicians, caring about patients and their needs versus the ever complex administrative requirements. For more information about Physician Partners of America, visit www.physicianpartnersoa.com.
Source: Texas Pain Relief Group
Share: