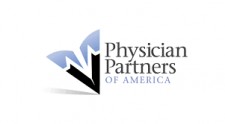 Dallas, TX, November 3, 2016 (Newswire.com) - Texas Pain Relief Group, a division of Physician Partners of America, is proud to introduce our newest physician, Dr. Paul Sardella. Dr. Sardella is a prominent physician in Texas, who is board certified in Anesthesiology and Pain management. A bilingual physician, Dr. Sardella graduated from Northwestern and then became a physician after attending Georgetown University Medical School. He is a member of American Society of Anesthesiologists, Texas Society of Anesthesiologists, and the Texas Pain Society.
Dr. Sardella preformed a fellowship at Texas Tech Pain Management in Lubbock, Texas and then went into private practice. He is certified in a variety of injections which include: Neuroplasty, Facet, Epidural, and all Cervical, Thoracic and Lumbar Injections.
For more information or to schedule an appointment:
Please visit www.TexasPainReliefGroup.com or call 1-844-542-5724 (844-KICK-PAIN) to schedule an appointment. Dr. Paul Sardella is actively seeing new patients in the Dallas area at the following clinic locations:
4364 Heritage Trace Pkwy Suite #112 Fort Worth, TX 76244
About PPOA:
Physician Partners of America (PPOA) is a national healthcare organization focused on strengthening the doctor-patient relationship and improving patient outcomes. PPOA, and their affiliates; Florida Pain Relief Group, Texas Pain Relief Group, Texas Foot and Ankle Group, Urgent Care of Texas and National Medical Practices, all share a common vision to ensure the well-being of patients and provide their physician partners the opportunity to focus on the practice of medicine. This model allows physicians to be physicians, caring about patients and their needs versus the ever complex administrative requirements. For more information about Physician Partners of America, visit www.physicianpartnersoa.com.
Source: Texas Pain Relief Group
Share: