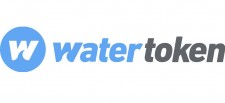 Blockchain Features Clean Water IoT
DALLAS, October 17, 2017 (Newswire.com) - Genesis Research & Technology Group is launching the Water Token ICO on October 25, 2017 at 9:00 am on the blockchain/cryptocurrency exchange. The revolutionary Genesis System is a portable, scalable system that can be used for the oil and gas industry to clean fracking water at up to 2,000 barrels per hour.
Through the creation of a permanent, tamper-proof record of water quality on the blockchain, Genesis Research & Technology Group will make it possible to track and verify water quality results to significantly increase transparency, efficiency, and accountability of environmental impact resulting from fracking water. Once the data is entered into the public blockchain, it stays there forever. "Legal document storage on the blockchain could cut down on fraud and manipulation of the global carbon credits scheme. It is estimated that currently $979,000,000 million USD is spent annually to administrate the global carbon credit scheme," states Darren McVean, CEO of MVP Asia Pacific.
The green technology which Genesis Research & Technology Group has patented is one in which water is cleaned chemical-free; thereby making it available to be reused. The general principal in the oil and gas industry is to dump the toxic water into a dispensary well where it can never be reused. Genesis Research & Technology Group reduces the carbon footprint with the aid of blockchain technology and IoT sensors. Utilizing the blockchain and IoT sensors, the environmental impact of each product is identified, thus enabling its carbon footprint to be factored into the price of the products and provide an incentive for consumers to buy products with a low carbon footprint. Companies can be rewarded by selling products that are environmentally responsible. Tracking the environmental impact of fracking and using the blockchain to protect this data from tampering enables companies and regulators to create financially rewarding incentives to encourage buyers to buy products that are more environmentally friendly, and therefore encourage companies to restructure their supply chains to meet the demand for such products.
A blockchain-based reputation system also gives companies the opportunity to have a reliable score based on the environmental impact of the products they sell. This would make the fracking industry more transparent, and discourage wasteful and environmentally unfriendly practices. "Genesis Research and Technology Group's ability to clean and use water will enhance our ability to take care of parks in Texas and parks around the world! Parents will rejoice knowing that their children are playing in parks that use chemical free water," says Marlon Rollins, Dallas Park Member.
About Genesis Research and Technology Group: Genesis Research and Technology Group is a U.S.-based company that has developed a patented, state-of-the-art technology that provides clean reusable water for the world's population. The Company exploits its CHEMICAL-FREE technology as its efforts are being recognized by several leading government agencies developing and implementing Green technologies to protect and preserve our Earth's resources.
Genesis Research and Technology Group provides custom-built state-of-the-art water treatment technologies for all types of water. Years of research and development go into perfecting this technology that allows Genesis to offer its clients a sole source, reusable water filtering and cleansing technology that is totally chemical free.
For more information: watertoken.io/genesis
Media Contact:
Patricia Almand 
Phone: 855-8100UMG
Email: patricia@umgad.co
Source: Genesis Research & Technology Group
Share: