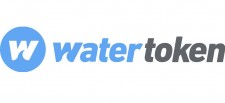 Water Token ICO Launches Oct. 25 with Scalable IoT Solution
DALLAS, October 16, 2017 (Newswire.com) - The much- publicized WaterToken.io is scheduled for a firm release date of Oct. 25, 2017, and will operate under a network of devices that will clean water with a revolutionary chemical-free technology. The IoT (Internet of Things) devices will work in conjunction with the Genesis Research & Technology Group System which is scalable and portable. The Water Token merges clean water technology with the cryptocurrency and blockchain models. Darren McVean, CEO of MVP Asia Pacific states, "MVP has developed the IoT and blockchain platform for Genesis Research & Technology Group with an in-house electrical team that has worked closely with the Genesis RT&G technology department to test and simulate the extensive water readings from the Genesis System." The WaterToken.io represents the process that relies on three patented, licensed purification methods: ultrafiltration, coagulation, and ozone (O3) generation.
Texas A&M University has also tested the water samples so that a third-party could conclusively back up the IoT for Genesis Research & Technology Group. As it pertains to the oil and gas industry, raw frac flowback water was injected into the Genesis System with amazing results. Total petroleum hydrocarbons were reduced by 99 percent, while metals, aluminum, antimony, arsenic, and selenium were reduced below detection limits. "The fact that water can be cleaned chemical-free and reused over and over is a breakthrough in the oil and gas market," says Jeff Soward, Chief Technology Officer of Genesis Research & Technology Group. Mr. Soward goes on to say, "To produce one barrel of oil can take up to ten barrels of water; which under the antiquated system used industry-wide, that toxic water is trucked and dumped into a disposal site. The Genesis System cleans the water on the actual drilling location and with green chemical-free technology the water is reused over and over again at one-tenth of the cost. This is a game-changer."
The Genesis Water Token solves the serious issue of trust and verification of environmental monitoring with the use of the blockchain. Furthermore, Genesis Research & Technology Group will store the records of the system to the blockchain so that frack water results are identified in various parts of the world. The WaterToken.io white paper gives a roadmap as to the system and how it plans to use the cryptocurrency in expansion throughout the world. "Genesis Research & Technology Group has produced a scalable system that will work in conjunction with a scalable, secure IoT solution that is a win for the blockchain," says Michael Lagow CAO of Genesis Research & Technology Group.
About Genesis Research and Technology Group: Genesis Research and Technology Group is a U.S.-based company that has developed a patented, state-of-the-art technology that provides clean reusable water for the world's population. The Company exploits its CHEMICAL-FREE technology as its efforts are being recognized by several leading government agencies developing and implementing Green technologies to protect and preserve our Earth's resources.
Genesis Research and Technology Group provides custom-built state-of-the-art water treatment technologies for all types of water. Years of research and development go into perfecting this technology that allows Genesis to offer its clients a sole source, reusable water filtering and cleansing technology that is totally chemical-free.
For more information: watertoken.io
Media Contact:
Patricia Almand
Phone: 855-8100UMG
Email: patricia@umgad.com
Source: Genesis Research & Technology Group
Share: